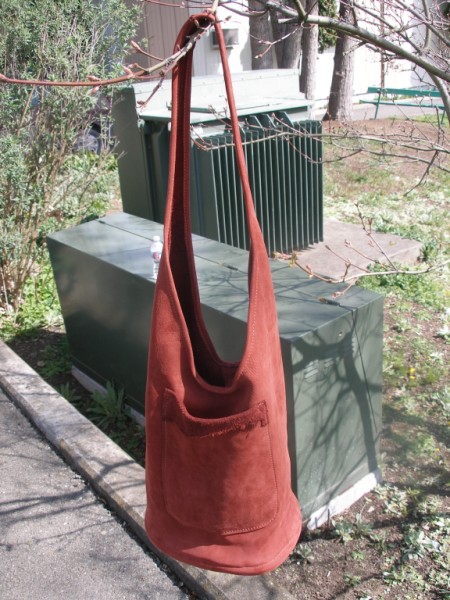 Then I started designing other styles. A maryjane style, a scoop style, a workboot style (Boltz) and just about anything someone asked for. Each style is pictured below! Click on a style to see more! I love what I do! There is nothing better than putting smiles on customers faces when they get a pair of shoes or sandals that actually fit their feet. All the footwear that I make, shoes and sandals, are washable in PH balanced hair shampoo and resoleable. Please look through the web pages at the different styles of shoes to get ideas for your pair. I also make purses and coin/bill wallets, some with sterling silver, and etched snaps with semi-precious stones. When you get an idea for your shoes or want a pair you see, please give me a call or email and we can talk. The sky's the limit on design work so don't be scared.

My husband, David Peek and I met in Lake Tahoe in 1976. He made the most beautiful moccasins. The first pair he made me were out of cream water buffalo with tobacco trim and a butterfly on them.The day he finished them I would not take them off because my feet were so happy..... I wore them to bed! Well, the rest is history. We both love what we do and enjoy every day making the most incredible footwear, and so the union of "Cool Shoes" and "The Moccasin Company". At this point in our careers we do art & music fairs from Seattle, Washington to San Francisco, California and as far east as Boise, Idaho. We travel in our 1958 Greyhound Bus. The bus is wonderful. It has 5 solar panels on it's roof and all it's electrical needs run off solar power. We put one of our sewing machines in it and a workbench so we can make shoes wherever we go. The bus has all the amenities... kitchen, living room, bathroom with shower and bedroom. The bus's engine will run on bio-diesel and it has a 5500 watt generator for those cloudy days.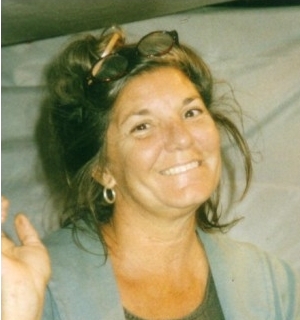 Hi, my name is Penny and I was born and grew up in Santa Monica, California. A great beach town back in the 60's & &70's, lots of sun, water, fun and sandal wearing. I've always loved shoes and wished ever since I was a kid that I could wear all the great shoes that my friends did. But, I have wide feet.... in fact my friends called them "boxes"! So, all those cute shoes and little strappy sandals, forget it. My little toes always seemed to be poking out between the straps. Well, back when I was a junior at Santa Monica High School, in 1968, my sister's best friend Janie came home from UC Berkely. She was over at my parents and happened to mention to me that she was learning to make sandals! I was thrilled, I asked her to teach me everything she had learned..and so she did.
Back in the 60's I was making sandals out of latigo leather (a stiff leather) with lots of straps and nailing the tops to the bottom, a latigo leather sole. I was so excited, sandals that actually fit my feet. I no longer had to wear boys' tennis shoes. I really thought I would be making them just for myself, but as soon as my friends saw them..... !
click on any style to see more!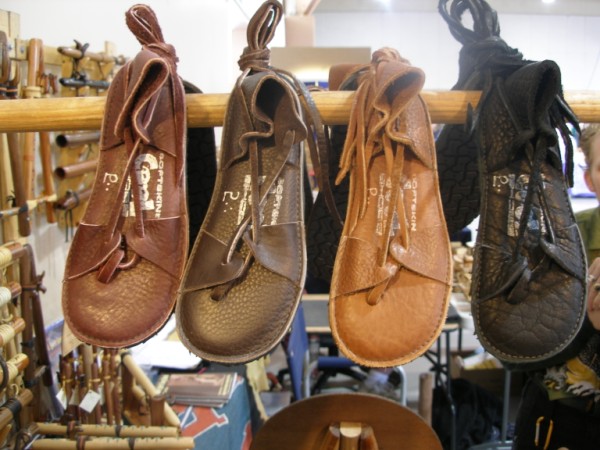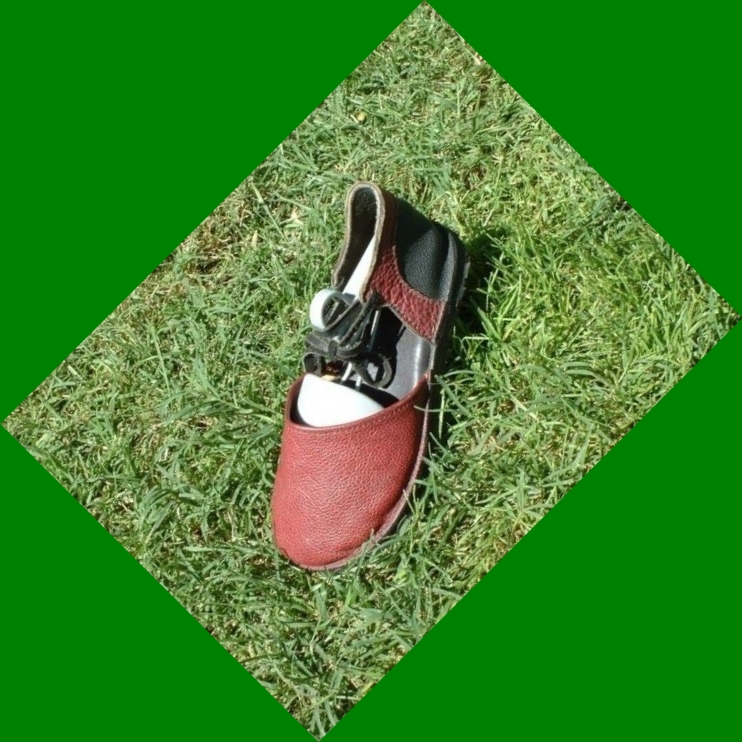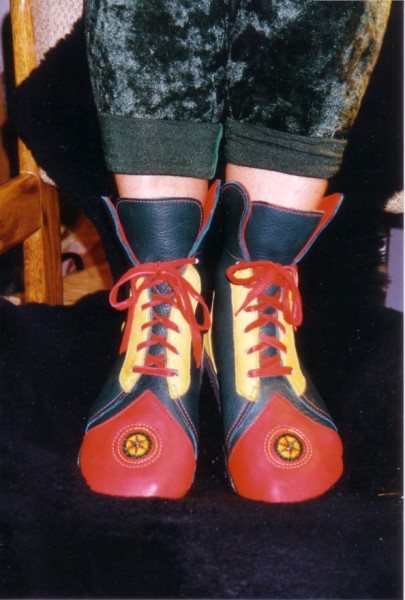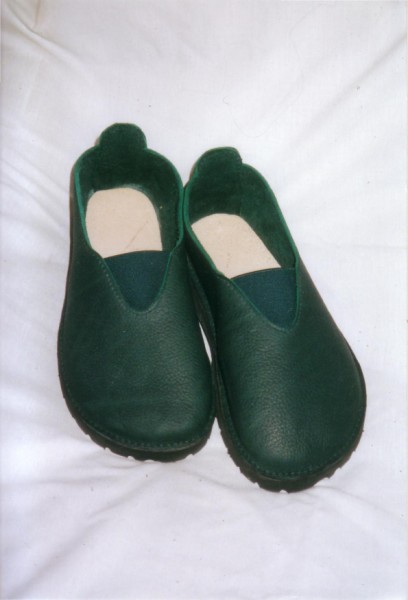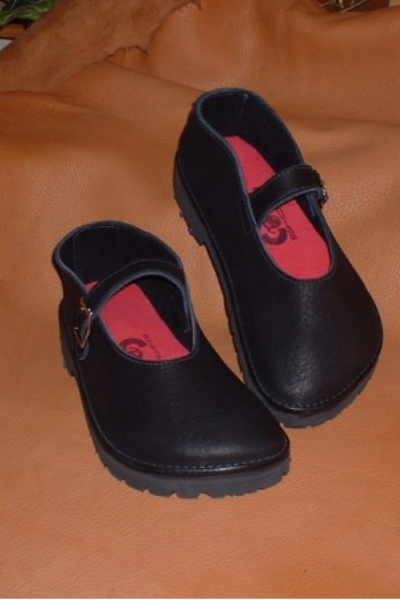 It was many years before I designed my first pair of cool shoes. I always liked the black fabric tai chi shoes. (I could stuff my wide feet in them). I took a pair apart and made a pattern and made a pair for myself. I used cowhide, a vibram rubber sole and an insole of heavy density compression foam. Wonderful and so comfortable. And so the start of my "Cool Shoes" business.